Cristina's Crises
Volume 1: Bound in Plain Sight
(Contains handcuffs, Blowjob, Rope, Bondage, Creampie.)

Tied up, turned on, and paraded in public; this is turning into one hell of a business trip.

Cristina had always had a crush on co-worker Gavin, but never did anything about it. Until Gavin gives her a lift from the airport. On the journey he plays out his fantasies, introducing her to the joys of bondage and submission. First he handcuffs her in the van then, when they get to the hotel, he has plans for what he wants to do to her in front of all the staff and guests.

Will he be able to tame the sparky petite Italian, and will Cristina be able to control her mischievous submissive instincts?
Volume 2: Through the Eyepiece (Part 1)(Contains Outdoor Sex, Blowjob, Bondage, caning, breast caning, facial, humiliation, submissive.)
Hide and seek's no fun if you're not going to be stripped and punished with a good breast caning when you're caught.
Cristina and boyfriend Gavin move into their new home with a big secluded garden for grown-up play. The only thing that can hold Cristina back is the telescope overlooking the property and she's going to have to stop it the only way she knows how, by letting out her mischievous submissive side on the local councillors.
Can Cristina persuade the awful Mr Woodsman to help? And can she hold together a relationship whilst making 'special' friends with the neighbours?
Volume 3: Through the Eyepiece (Part 2)
(Contains FF, MFF, threesome, Blowjob, Fingering, Voyeur, Hogtie.)
Cristina is not happy with the telescope overlooking her kinky playground and is out to stop it the only way she knows how, by letting out her mischevious submissive side. Along the way she finds herself closer than she expected to the local Councillor's wife, and has to put on a three-way show for the pervy old man who owns the telescope.

Cristina's Crises Bumper Pack (Volumes 1-3)
P
ublic bondage, Kinky fun and BDSM play. Cristina's Crises follow the adventures of Sparky Italian submissive Cristina as she starts a fiery S&M relationship with Gavin.
Along the way he introduces her to Bondage and outdoor sex while she indulges in blowjobs, creampies, facials and other acts of erotic humiliation. Features MF, FF, MFF.
Contains the stories:
Bound In Plain Sight
Through The Eyepiece (Part 1)
Through The Eyepiece (Part 2)
The Woes of Nelly
Volume 1: Cuckquean in Chastity
(Contains strap on, blowjob, cuckquean, female cuckold, anal sex, dildo.)
She locked herself in a chastity belt and gave him the key. Now Nelly is in a world of frustration arousal humiliation and torment.
What does she have to do to earn her freedom and be allowed to orgasm? Pleasuring him however she can? Buying him porn? Finding him another woman to play with?
CAUTION: Dark erotica that some may find upsetting
.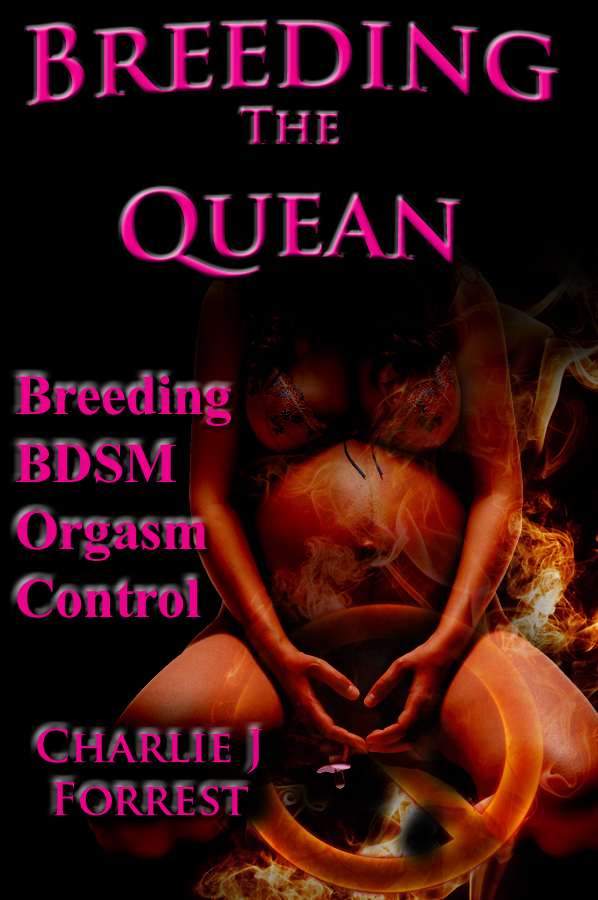 Volume 2: Breeding the Quean
(Contains chastity, piercing, bondage, watersports.)
Nelly hasn't touched her husband in weeks, now his new girlfriend suggests what Nelly needs is a baby to keep her busy.
The only question is how to get her pregnant without her getting pleasure from it.
Volume 3: Milking the Maid
(Contains MF/FF, lactation, blowjob, milking, pregnant.)
With a baby on the way Nelly and Cristina have enough to worry about without their B&B guests complaining about the quality of the tea service. But when the chips are down and the milk runs out, how far will they go to provide the perfect cuppa'?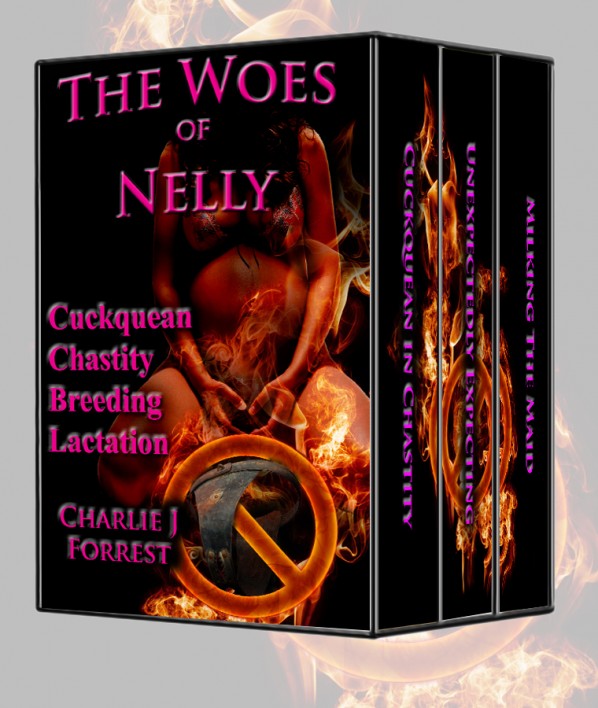 The Woes of Nelly: Cuck'd, Bound, Bred, and Milked
(Contains MF, FF, Chastity Belt, Cuckquean, Orgasm control, breeding, milking, bondage.)
Being locked in a chastity belt is just the beginning of Nelly's descent into a world of frustration, arousal, humiliation and torment.
Trapped in chastity, cuckqueaned, bound, bred and milked, is there anything she won't do for blessed release?
Warning: Contains dark erotica some may find upsetting.